Tracking mobile Medical Units
Mobile Medical Units(MMUs) are used to provide better healthcare to the rural and underserved areas. GPS monitoring can be used to track whether the MMUs have reached the designated places safely and on-time in case of emergencies.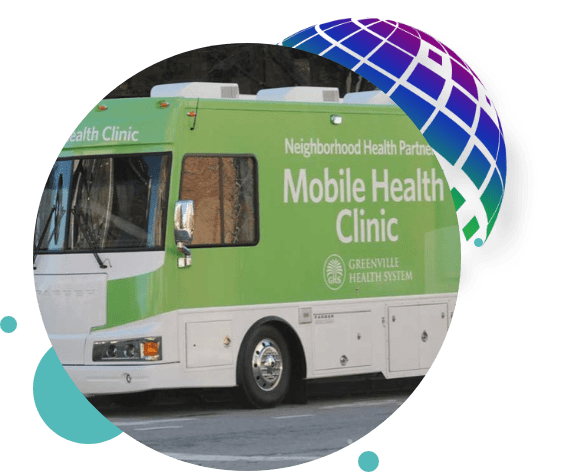 Track and monitor critical equipment, machinery, and other hospital assets with smart and efficient GPS Tracking and Video Telematics Solutions. It helps to reduce damage and theft while increasing accuracy of inventory reporting and efficiency of staff.
It is important for ambulance to reach their destinations as quickly as possible as every second counts in a medical emergency. Assigning the nearest ambulance ensures prompt Emergency Medical Services and allows for timely patient transport.
Medical and healthcare fields need to use every minute to their advantage in order to stay effective and efficient. GPS Tracking helps pinpointing vehicle locations to determine which Emergency Medical Service team is closest to an emergency call and providing real-time directions to ambulance drivers so they can take quick routes while avoiding heavy traffic and accidents.
The GPS tracking system helps you track the fleet carrying essential medicines or equipment to prevent their misuse, theft and monitor various other aspects such as their temperature and safety.